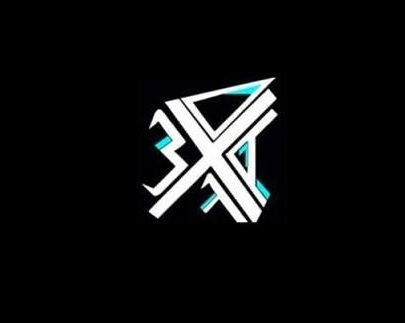 Decentralized Art Sponsorship
By trading the XERIES erc20 blockchain token, you can become a patron of the fine arts. The idea is to not buy the original work of Fine Art, but to sponsor the artist in your role as a philantropist. You simply enjoy art by being a patron of Artists. Instead you get an NFT digital version. Additionally you get permanently acknowledged as an ArtPatron and sponsor of that artist. The artist gets 100% of your funding and lives to paint another day. That is rewarding in more ways than one. Look at some contemporary artists. There are many others waiting to be revealed. Thanks to Blockchain Tech, anyone can participate fractionally in the crowd-funding of your favorite Artist and reap consummate rewards and satisfaction. This is what we do. But, here is why we do it:
Artists from Leonardo da Vinci, and Michelangelo to Basquiat could flourish only with the business model of "patronage". Otherwise they starve or be forced to corrupt their artistic vision by producing cliché art for profit.
Wondering what makes a work of art desirable is like asking why some people were fascinated by James Dean or David Bowie but others may be left cold. Works of modern art encapsulate their individual personalities with clarity and confidence. The artist is merely the medium that shares his mental landscape from which the image emerges. The viewer can only look on in awe or look away and shrug. But it requires deep dedication for an artist to exorcise the denizens of his private realm which leaves him little or no time to scratch for his daily bread. "It takes a village" to support this kind of magic; which bring us to the role of the patron. A Patron is an enabler or midwife to great art.
Patronage didn't just create job security, it made artists visible and notable in new ways. Some artists worked exclusively for their patrons while others were commissioned by new patrons as their work gained public exposure. Some of history's most famous artists made their mark through their patron's commissioned works. But patrons are typically wealthy individuals or entities.
Learn how you can participate fractionally in the crowd-funding of your favorite Artist and reap consummate rewards and satisfaction.
You can enter the picture heroically using our not-for-profit platform , FineArtPatron.com.
Subscribe to Fine-Art-Patron
Crowd fund patronage
Subscribe Officially or anonymously using only your DeFi credentials (your name can never be sold)
Learn the benefits of art patronage
Learn tax advantages of donating your collection to institutions like museums and other exhibits
Read bios of famous past and current patrons
View gallery of emerging artists
View AI statistical probability of their success
Get the inside scoop of museum acquisitions
Get rewarded annually with original work by your favorite sponsored artist
Be eligible for a free ticket to Art Expos such as Art Basel, Miami Art Expo, and more
Read critical analyses of your sponsored artists
Commission your wish listed custom painting
Reprint Article
10 of The most renowned art patrons
As a new show at the National Gallery explores the influence of Paul Durand-Ruel, the dealer who 'made' the impressionists, Rachel Cooke highlights other great patrons and collectors
Peggy Guggenheim (1898-1979)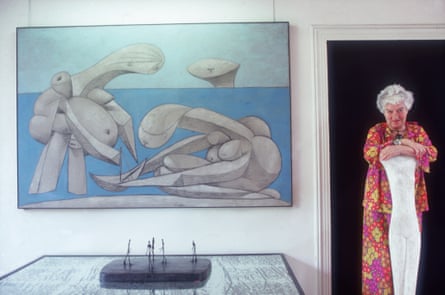 Peggy Guggenheim had a wild life. One of her husbands was Max Ernst, another used to make her stand naked in front of an open window while he chucked whisky at her. But she was also, in the art world, a force to be taken seriously. When she closed her New York gallery in 1947 ahead of a move to her beloved Europe, critic Clement Greenberg wrote: "Her departure is in my opinion a serious loss to living American art… She gave more first showings to more serious new artists than anyone else in the country." He wasn't wrong. In New York, Peggy had shown, among many others, Mark Rothko, Joseph Cornell, Robert Motherwell, Willem de Kooning and, perhaps most important of all, her beloved "Jack the Dripper", Jackson Pollock. Her own collection is still housed in her strange bungalow-like Venice palazzo.
Anthony d'Offay (b. 1940)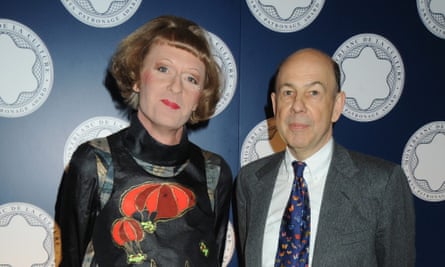 D'Offay is a British dealer whose London gallery exhibited works by, among others, Gilbert & George and Joseph Beuys. After closing it in 2001, D'Offay worked on building his collection, and in 2008 donated this to the National Galleries of Scotland and Tate (it was valued at in excess of £100m). Comprising 1,500 works by 38 artists, the collection is now known as Artist Rooms. Each "room" represents the work of a single artist (including Gerhard Richter, Francesca Woodman and Ron Mueck), and they tour constantly. To date, there have been 132 Artist Rooms exhibitions across the UK. Still, best not to think of D'Offay as a saint. He was paid for his donation (it cost the institutions £26m), and he has been known to fall out with artists. Grayson Perry once exhibited two large black pottery penises entitled Portrait of Anthony d'Offay.
The Rubell Family
Miami has almost as many flashy art collectors as it does beach bars, for which reason it's now host to one of the biggest art fairs in the world (Art Miami, a sister to Art Basel). But the city's art-loving philanthropists have also pioneered the "Miami model", whereby private collectors create a new kind of public institution in which both to exhibit the work to its best advantage, and to provide educational facilities. Chief among the pioneers were the Rubells, who began acquiring work in 1964 in New York shortly after Donald and Mera Rubell were married (Mera was a teacher; Don, who was then an obstetrician, is the brother of Steve Rubell, who founded New York nightclub Studio 54; the couple put aside money every week and could only afford "unknowns"). Since 1993, the Rubell Family Collection has been housed in a 45,000sq ft (4,180sq metres) repurposed Drug Enforcement Administration confiscated goods facility. It includes art by Keith Haring, Jeff Koons, Cindy Sherman and Andy Warhol.
Dorothy and Herb Vogel (b. 1935; 1922-2012)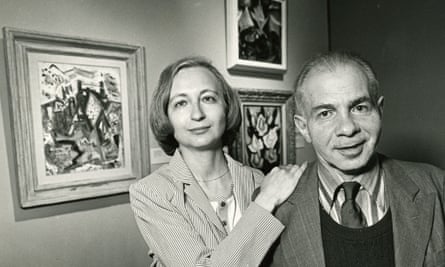 Dorothy and Herb Vogel worked as civil servants in New York while quietly amassing one of the most important post-60s art collections in the US. They did this by living frugally and by pursuing unknown artists doggedly. Dorothy's salary as a librarian was spent on food and rent, and Herb's US Postal Service sorting clerk's salary was devoted entirely to art, which they chose purely according to taste and whether they could get it home on the subway. The collection, so vast some of it had to be stored under their bed, included work by Richard Tuttle and Roy Lichtenstein, though in 1992, they donated it all to the National Gallery of Art in Washington, the city where they honeymooned.
John Soane (1753-1837)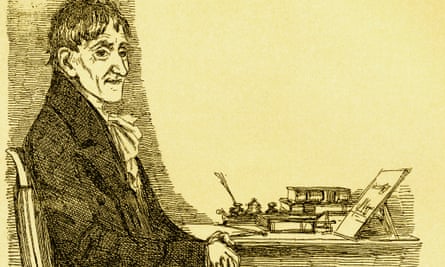 The cliche goes that Sir John Soane's Museum is London's best-kept secret. But it's not hard to find, and its fans are legion. Soane, son of a bricklayer, was an architect; 13 Lincoln's Inn Fields was the house he designed as his home and a place to display his collection of art and antiquities (he established it as a museum in 1833, by act of parliament, requiring that its interiors be kept as at the time of his death). It includes Greek, Roman and medieval objects, paintings by Canaletto, Hogarth and Joshua Reynolds, and architectural drawings. Its most memorable exhibit, however, is the vast alabaster sarcophagus of Seti I of Egypt. At the party Soane threw to celebrate its arrival in 1825 were Coleridge, Turner and the prime minister, the Earl of Liverpool.
John Ruskin (1819-1900)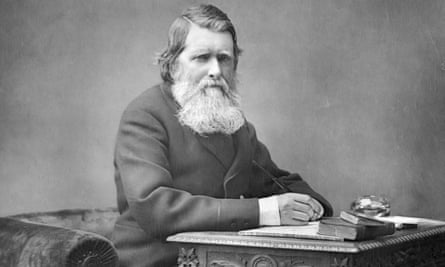 Forget the spiteful, reductive portraits of him in Emma Thompson's Effie Gray and Mike Leigh's Mr Turner. John Ruskin was a prophet in his time: a patron of the pre-Raphaelites and Turner; a brilliant critic, perhaps the best this country has ever known; a fine watercolourist; a social reformer whose Guild of St George would inspire the Arts and Crafts movement; and a passionate educator (in Sheffield, he established a museum for the working men of the city). Until he went mad in the bedroom of Brantwood, his house on Ullswater, his was a model life, passionate and full: a life of thinking and looking and sharing the fruits of all this plainly, with as many of his fellow human beings as possible.
Charles Saatchi (b.1943)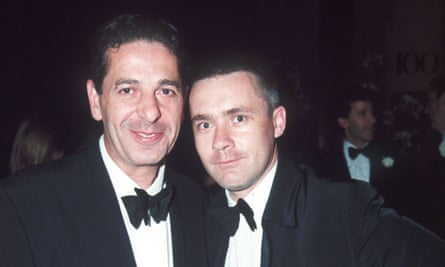 The most divisive figure in British contemporary art, Saatchi began collecting in 1969, long before he found fame as an advertising man. His first love was minimalism, and by the mid-80s, he had his own gallery space in St John's Wood, London, and a collection that included work by Donald Judd, Anselm Kiefer and Julian Schnabel. However, Saatchi will always be best known for his connection with the Young British Artists of whom he was a key patron (part of his collection made up the infamous 1997 Sensation show at the Royal Academy): Damien Hirst, Tracey Emin, Gavin Turk. In 2008, Saatchi moved his gallery to Chelsea; he later donated it, and 200 works of art, worth many millions of pounds, to the British public.
Paul Durand-Ruel (1831-1922)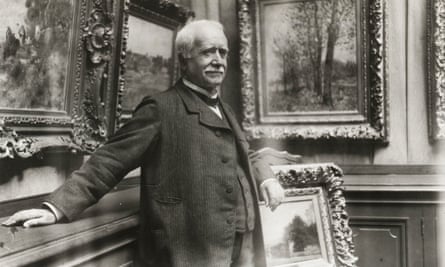 Impressionism owes much of its global success to the efforts of Paul Durand-Ruel, the dealer who discovered Degas, Monet, Pissarro and Renoir, buying their work at a time when it was ridiculed by the art establishment. "Without him," said Monet, "we wouldn't have survived." It wasn't only Durand-Ruel's loyalty that mattered; his business strategies worked like magic, too. He turned a family business into a global concern, mounting exhibitions of "his" artists in London and New York, as well as Paris. New York was key because, as he once commented, the Americans were open-minded, and loved to buy. The National Gallery in London explores his influence in a show that opens on 4 March, and which will include 85 important works, all of which Durand-Ruel originally sold.
François Pinault (b. 1936)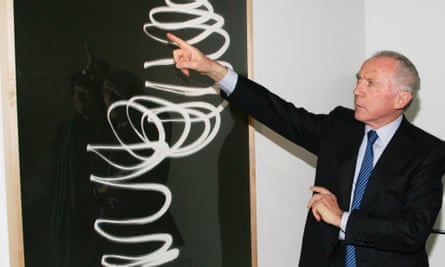 Pinault is a French businessman best known for his rivalry with Bernard Arnault of the luxury goods group LVMH (the two men fought a well publicised battle over Gucci). His business interests include Château Latour and Christie's, the auction house, though his company is now run by his son, François-Henri (married to Salma Hayek). But Pinault also owns one of the world's biggest collections of contemporary art, which he exhibits at the Palazzo Grassi in Venice, and at the Punta della Dogana, on the other side of the Grand Canal (he fought off the Guggenheim Foundation to bag the former customs house). His first significant acquisition was a Mondrian in the early 80s, but the collection is now 2,500-strong, and includes works by Willem de Kooning, Picasso, Agnes Martin, Richard Serra and Damien Hirst.
Sheikha Al Mayassa Al-Thani (b. 1983)
Sheikha Al Mayassa bint Hamad bin Khalifa Al-Thani, sister of the emir of Qatar, is chair of Qatar Museums, a role that brings with it an annual acquisition budget estimated at £1bn. Her purchases are said to have included Gauguin's When Will You Marry? (hers for £197m, making it the most expensive painting ever sold), Cezanne's The Card Players (£158m) and the 1930s Cartier necklace that formed the centrepiece of the V&A's 2013 exhibition Pearls (£2.1m, a sum that was more than four times its estimate price at auction). As spending sprees go, this puts owning more than one Kelly bag somewhat in the shade.
I hope you appreciated this article. Before you move on, I was hoping you would consider taking the step of supporting the Guardian's journalism.
From Elon Musk to Rupert Murdoch, a small number of billionaire owners have a powerful hold on so much of the information that reaches the public about what's happening in the world. The Guardian is different. We have no billionaire owner or shareholders to consider. Our journalism is produced to serve the public interest – not profit motives.
And we avoid the trap that befalls much US media – the tendency, born of a desire to please all sides, to engage in false equivalence in the name of neutrality. While fairness guides everything we do, we know there is a right and a wrong position in the fight against racism and for reproductive justice. When we report on issues like the climate crisis, we're not afraid to name who is responsible. And as a global news organization, we're able to provide a fresh, outsider perspective on US politics – one so often missing from the insular American media bubble.
Around the world, readers can access the Guardian's paywall-free journalism because of our unique reader-supported model. That's because of people like you. Our readers keep us independent, beholden to no outside influence and accessible to everyone – whether they can afford to pay for news, or not.
If you can, please consider supporting the Guardian today. Thank you.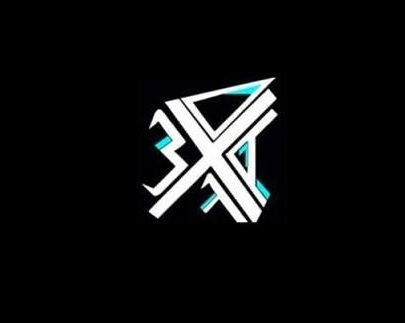 I recently went to the Whitney Museum of American Art and saw some really great paintings. This one is an oil painting on canvas called "Baptism in Kansas". It was done in 1928 by John Steuart Curry who lived from 1897 til 1946.
I was struck by the facial expressions of the individuals in the composition. You can almost hear them singing hymns
Other facial expressions of anticipation by those in white robes in line to be baptized; And the kid staring at a girl with whom he seems infatuated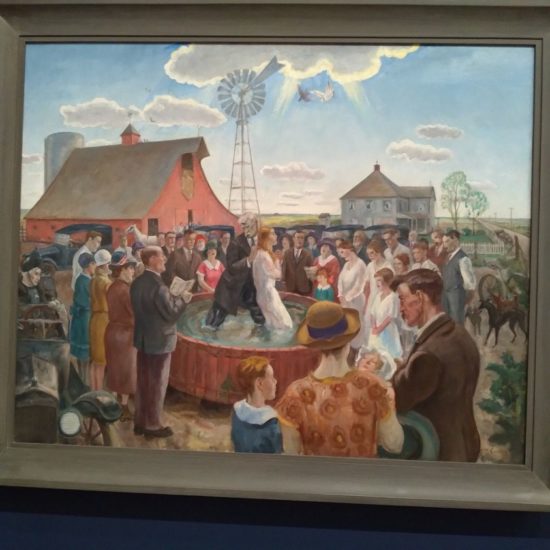 xDALE is an e-Publisher and retailer of publishing tools. We specialize in electronic digital media and delivery systems such as flip books and e-ink readers.
more…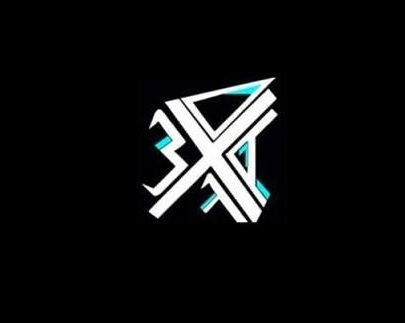 Afro-Occidental Art and Artists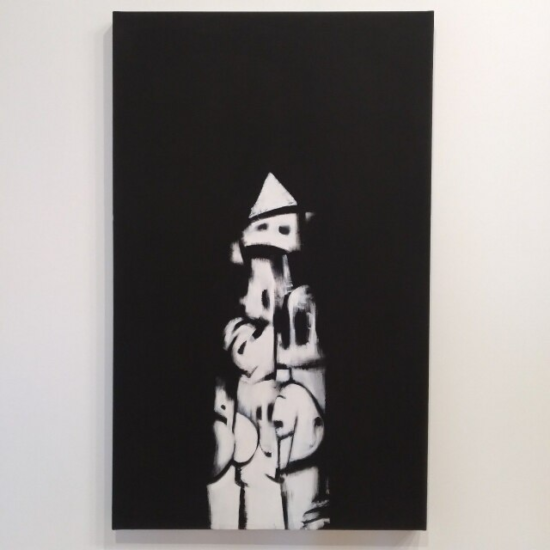 Abstract Expressionism – American Totem. by Norman Lewis "American Totem", 1960 by Norman Lewis. Oil paint on canvas. The artist explores the emotional and psychic impact of the civil rights movement. This work of abstract expressionism evokes the infamous hooded Klansman. But the monolith is composed of a multitude of smaller forms resembling apparitions, skulls, and masks. Lewis's work suggests that terror is both reprehensible and abstract, conscious, visible, and hidden.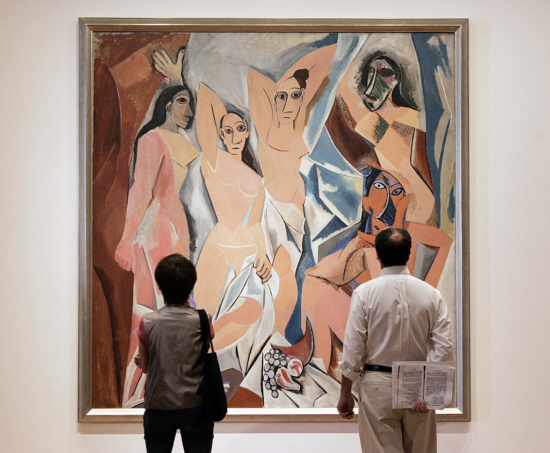 Abstract
African art played a fundamental role in the development of European and international contemporary art. Nevertheless, its function is still scarcely acknowledged by critics, even if it has been crucial, especially between the end of the 19th and the beginning of the 20th century. In this period, African art exerted an important influence on artists such as Matisse, Modigliani, and Brancusi as well as on Picasso and Braque, the fathers of Cubism. These artists gathered under the "Parisian School", and drew largely from the African masks and sculptures, reshaping their style in original and revolutionary works. The research here presented aims at analyzing the history of this artistic influence, rebuilding the aesthetic, cultural, and political environment of France in that period. Where this influence did not occur, as in Italy, due to the close relation between colonial experience and the advent of fascism, every form of metissage was hindered, and art was aligned with the regime's aesthetics. The later artistic tendencies of the 20th and 21st centuries show that the influence of African art, transmitted through Cubism and other artistic avant-garde, became an international mark. Concurrently, African artists created autonomous movements, in a path of interconnected autonomy in relation to Western art.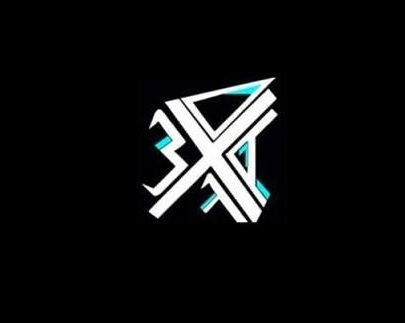 Literature
This Month's Feature Novel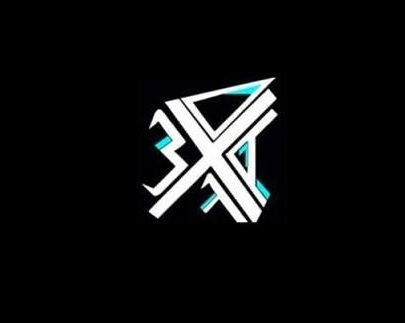 Real Estate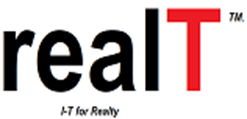 The Newest Realty Property Manager Tool
Select or create custom smart contracts that instantly automate your Landlord-Tenant transaction to bypass third-party notary, attorney fees, and many closing costs.
Work smarter, deliver a first-class client experience with your customer, and close more deals.
100% free to get started. No credit card is needed!
Enter Your Email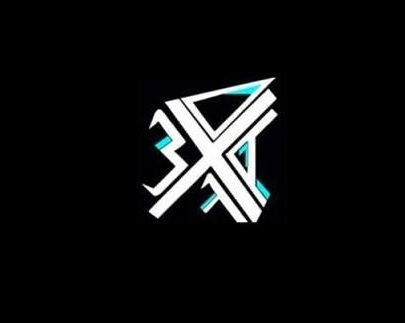 Hardware
e-Readers using e-ink Tech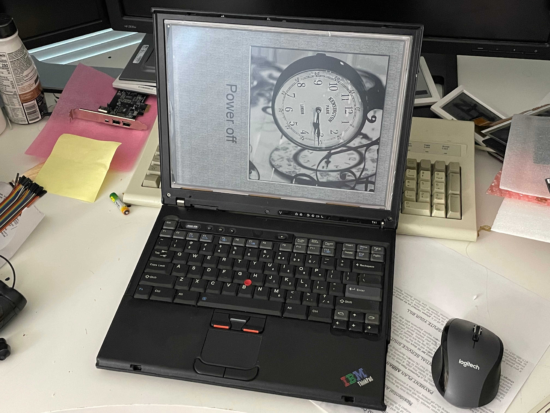 The entire point of e-ink is to save your eyesight because it doesn't use flickering backlit screens

Imagine a space that's distraction and eyestrain-free. A place where you can just read, write, and think. Now imagine a laptop that allows you to work in your most productive environment from anywhere. A laptop that encourages you to spend less time in front of a screen and gives you back time to focus on what matters most in life.
In today's digital world, it's hard to find a place for focused thinking. It's even harder to find a device for this purpose.
At Modos, we want to give you the tools and space to focus on what truly matters in life. That's why we created the Modos Paper Laptop: the world's first e-ink laptop designed for reading, writing, and thinking in a distraction and eyestrain-free environment.
Color E-ink Device
Pocketbook Viva – 8-inch "COLOR" e-reader (Gallery 3)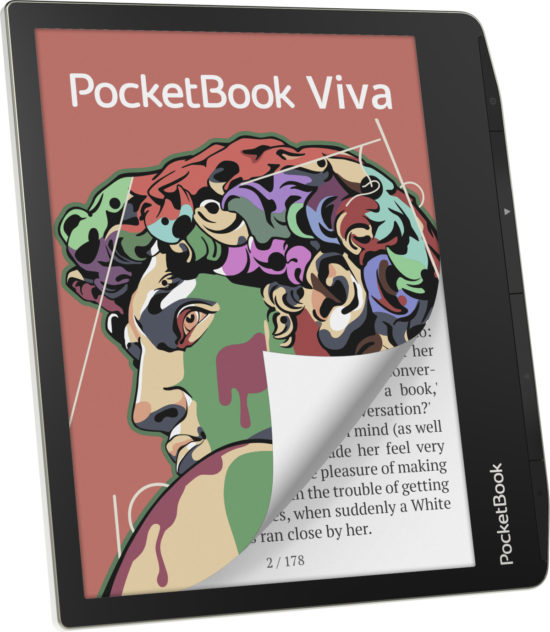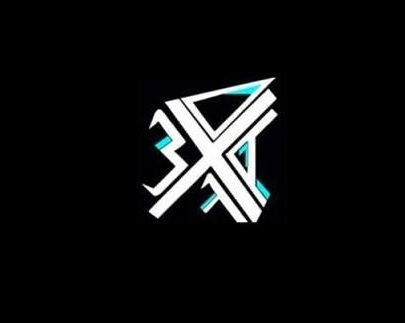 Subscribe and get access to "Protected" Articles, Inside Opportunities, Workshops, and Discussions about Technological innovations in the transfer of property rights and …more.