Hello
You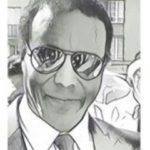 You're a Proprietor, a Property Manager
DEAR PROPRIETOR,
I WOULD LIKE YOU TO CONSIDER USING THE GOODS AND SERVICES OF CROSDALE, inc THAT ARE DESIGNED TO MAKE YOUR REAL ESTATE TRANSACTIONS EASIER, CHEAPER, MORE RELIABLE, MORE UNIVERSAL AND FASTER. FROM YOUR COMPUTER, BUY AND/OR MANAGE YOUR PROPERTIES ANYWHERE ON EARTH SECURELY, PRIVATELY AND, MORE RELIABLY THAN EVER.
Enjoy the read and stay safe! Best,

This is NOT a Ponzi Scheme. We are not promising miracles. You get ongoing compensation for referrals
realT is a Multi-level Subscription to the XDALE Directory. The first subscriber can choose to "Do Work"; or not. Every subscriber is automatically linked to a unique WALLET with public and private KEYS. "Doing Work" means (1) nominating THREE or more personal acquaintances to become subscribers to realT. (2) Explaining the features and benefits of membership. Once this is achieved the "Work is Done". The first subscriber then becomes "An Ancestor". All transactions (to 10 generations of DESCENDANTS) that are done via the XDALE Directory automatically return an AMOUNT to the subscriber's wallet as well as to his Ancestors' wallet. The AMOUNT is calculated in fractions of bitcoin or cash per his preference.
Don't fall for Ponzi schemes and other (pyramid) investment frauds. Those scams promise something for nothing! They also involve paying longer-standing members with money from new participants, instead of actual profits from investing or selling products/services to the public. This cannot be sustained and will always collapse eventually. Protect yourself and your money by steering clear of any "opportunity" bearing warning signs of a Ponzi or pyramid scheme.


Hi Partner,
So You want to send your message to multiple contacts in one fell swoop? Here's how:
To create your mailing list in Word
Go to File > New > New Document.
Go to Mailings > Select Recipients > Create a New List.
In the Edit List Fields, you'll see a set of automatic fields that Word supplies. …
Use the Up and Down buttons to reposition fields.
Select Create.
In the Save dialog, give the list a name and save it.
To Create your address labels
In Word, click Mailings > Start Mail Merge > Step-by-Step Mail Merge Wizard to start the mail merge wizard. Choose Labels, and then click Next: Starting document. Choose Label options, select your label vendor and product number, and then click OK. Click Next: Select recipients.
if this newsletter was forwarded to you, Subscribe
if you don't want to receive anymore, Unsubscribe
for questions or comments, Contact us
to advertise, Click here